Articles | People
Meet Maurice (Mo) Hopper
Monday, 16 May 2022
Winstone Wallboards' new Wellington-based architectural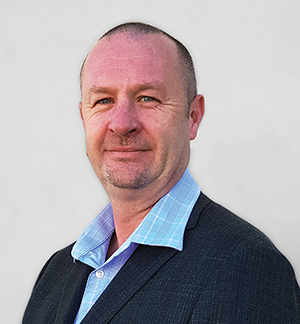 specification manager has come a long way – quite literally – to be part of the GIB® team.
Born and raised in Ireland, he spent three years in South Korea and five years in Boston, USA before touching down in the Windy City 18 years ago. Now firmly ensconced in his adopted hometown of Porirua, Maurice kicked off his New Zealand career at Forman Building Systems, ending his 11-year tenure there as the local specification rep. From there he did short stints in fire and security with roles at FFS and Chubb before joining Potter Interiors as branch manager four years ago.
"I'm extremely excited to be joining the GIB® team. It's a well-known brand in the construction industry, and I am very proud to be representing it," says Maurice. "I've been super-impressed by how helpful and supportive the team have been since I joined and I'm really looking forward to getting out and about to meet our local specifiers and contractors and participating in local trade events."
So where's Maurice when he's not singing our praises?
"In my free time you can find me in the garden, on a random trip to some part of New Zealand tasting the local craft beer, or at a NZ racing industry event. Either that, or I'll be Uber driving one of my two teenage kids to their sports training!"
A man of many passions, Maurice is also a valued member of his local RSA committee (where he works to support Porirua's veterans and community organisations), and an avid rugby fan with a particular fondness for the Hurricanes and the Irish national team.
Go the Hurricanes!