Announcements | Literature
Order your 2024 GIB® Diary!
Friday, 29 September 2023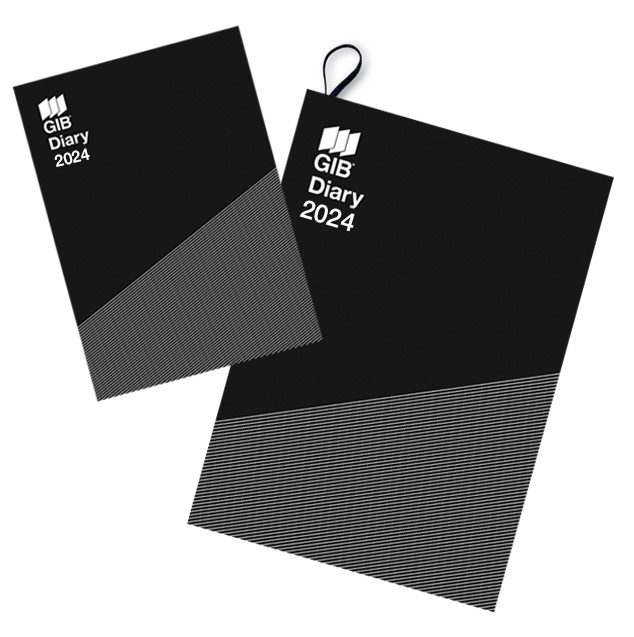 2024 GIB® Diaries are available for order.
Place Individual Orders here and for Bulk Orders please use the bulk order form.
Please be advised your delivery may be delayed due to high demand on the postal network.
Note: by ordering a free 2024 GIB® diary you agree to have your details added to the Winstone Wallboards database. Diaries are on a first in, first served basis. This does not guarantee your order as stocks are limited.
Read next