New Tauranga Facility | Business
First photos of Tauranga's $400m Winstone Wallboards Plasterboard Plant
Monday, 8 March 2021
The first construction phase of Tauranga's $400 million plasterboard facility has begun in the Tauriko Business Estate - this initial phase costing almost $40m. But with all developable land in the estate sold out, some say another project is now "desperately needed": a new highway connection to unlock land for housing, business and industry.
Winstone Wallboards reached a milestone in January when it was granted its first consent worth just over $39m to start the build of the manufacturing and distribution plant.
The Bay of Plenty Times can reveal some of the first images of the facility, which is expected to create 100 permanent jobs when it opens in 2023.
A Winstone Wallboards spokesperson said the company was seeking consent for the new facility in two stages. The building substructure and superstructure was part of the first stage.
"Contractors began digging the first piles and foundations onsite at the end of January. We expect to receive the second consent, which is for the roofing, cladding, services and equipment, by the end of March."
The spokesperson said the new facility would bring significant economic benefit to the region.
"It will create around 100 new permanent jobs in Tauranga and at peak construction, there will be around 300 people working onsite."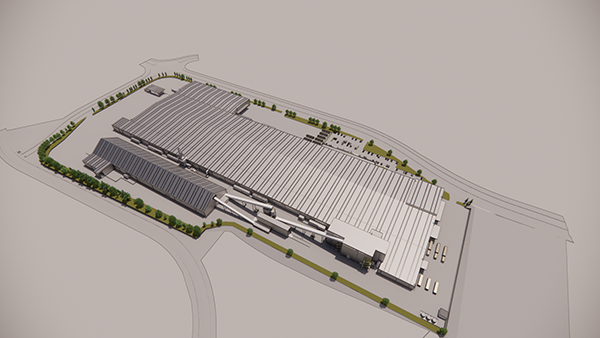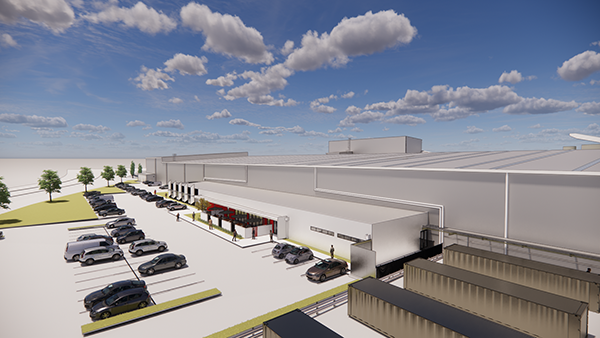 Tauriko Business Estate director Bryce Donne said the atmosphere at the site was "busy" now construction had started for Winstone Wallboards. "It's exciting seeing them come out of the ground."
Donne said land at the estate was officially sold out. "There is no more land available for sale."
He said the team was now doing everything it could to facilitate a new State Highway 29 connection to unlock "desperately needed" new land. "That's the biggest key to unlock any given land ... and it's likely more than three years until any more land becomes available." But he said a number of investors were still keen to provide a build-and-lease solution for interested tenants.
The industrial and commercial business estate was zoned in 2006 with 182 hectares of industrial land and 18 hectares of commercial land for the Tauranga Crossing mall.
Donne said the original forecast was land would sell out by 2021 but "in the last five years it's been relentless". "There is still strong demand from people and businesses both local and out of town looking to invest in the region."
(First published in the New Zealand Herald.)