Articles | People
Mark Gillan - Architectural Specification Manager
Tuesday, 1 March 2022
He may be new to Winstone Wallboards, but Architectural Specification Manager Mark Gillan has a wealth of experience in the building and construction industry.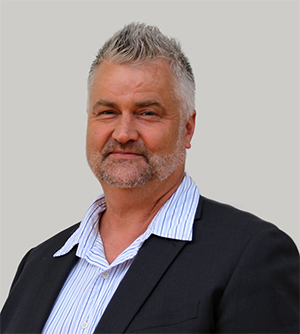 Mark has held senior specification, business development and commercial sales roles with flooring manufacturers Polyflor NZ and Karndean International ANZ, working across the North Island and even the Pacific. Through a core focus on large scale projects, he has amassed vast experience within the healthcare, education, student accommodation, hotel, retail and residential sectors, while two years in commercial sales with ACO NZ Ltd (part of the multinational ACO Group) have honed his expertise in polymer concrete surface drainage systems. When it comes to workplace fun, Mark likes nothing better than a good trade show or in-house presentation (especially if it's about anything environmental or technical), and he enjoys expanding his skills and knowledge through CPD presentations, trade events and architectural evenings.
Originally from Invercargill, Mark has worked in the UK and travelled the world - from Russia, Africa and the Middle East, to Europe, Asia and the USA. When he's not at work? You'll find this diehard cricket and tennis fan belting out tunes on the drums or piano, reading the latest biography, or wiling away the summer at Waihi Beach with his family.