Announcements | Events
GIB Architects' Regatta 2021
Monday, 29 March 2021
By Alison Miah and Jo Curteis
Following the New Zealand America's Cup celebrations, and a Covid lockdown postponement, the 34th annual GIB® Architects Regatta finally took to the water on Monday 22 March, and what a day it was!
A healthy 30 yacht fleet competed for the coveted top spots in the Spinnaker and Non-Spinnaker divisions. Although the winds were low, the sun was out and spirits were high, culminating in some great racing from the seasoned GIB® Regatta 'pros' and the four new excited crews.
Hume Architects Ltd, on 'Party Girl' secured the win in the Spinnaker division, followed closely by Matt Brew Architects and Studio John Irving on 'Frida'. These two certainly caught everyone's eye with the impressive 'bright blue' and 'fiery red' spinnakers, easy to spot in an otherwise sea of white sails.
In the Non-spinnaker division, first and second place produced an almost photo finish. The nail-biting race saw Peddlethorp, on 'Sikon', just managing to claim line honours ahead of ASC Architects Limited on 'Equilibrium'. A well contested match!
And not to be outdone, Karl Majurey Architects on 'Beep Beep', one of the smallest boats on the water, put in a mighty performance and led for much of the race. This earnt them the Sponsors Choice trophy for the way they fought right to the end.
Finally, we would like to say a huge thanks to all who helped on the day, our sponsor family comprising of Tasman Insulation, Laminex New Zealand and PPG Industries, and to all of you who were able to join us at such a busy time. It has certainly been an unpredictable and, at times, frustrating year, so to get this opportunity to host this event, and acknowledge the support of the Auckland Architectural and Specifier fraternity, has truly been an honour.
We remain optimistic for the year ahead and planning for the 35th GIB® Architects Regatta in 2022 has already begun, so we hope to see you all again next year, and hopefully with some more new faces too!
View images from the 2021 GIB® Architects' Regatta here or contact Bevan bevan@mtbarker.nz to order.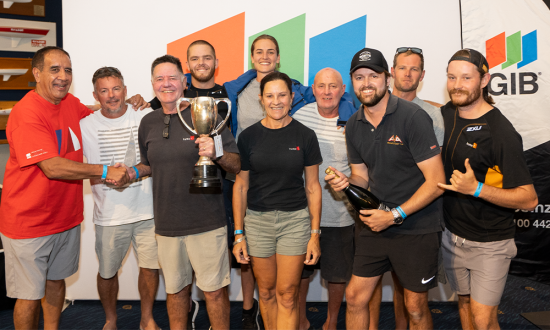 1st Spinnaker Division (Sponsored by Winstone Wallboards), Hume Architects 'Party Girl'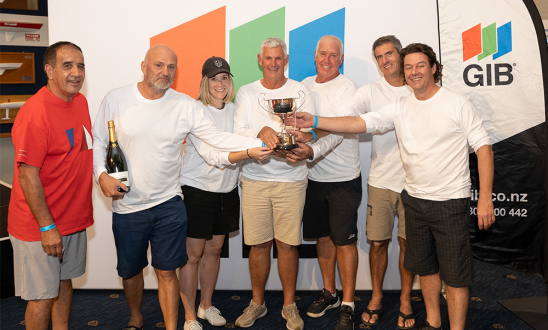 1st Non Spinnaker Division (Sponsored by Winstone Wallboards), Peddlethorp 'Sikon'
2nd Spinnaker Division (Sponsored by Tasman Insulation), Matt Brew Architects and Studio John Irving 'Frida'
2nd Non Spinnaker Division (Sponsored by Laminex New Zealand), ASC Architects Limited 'Equilibrium'
Sponsor's Choice (Sponsored by PPG Industries) Karl Majurey Architects Ltd 'Beep Beep'