Announcements | Digital
We've been building a better website
Wednesday, 4 October 2017
You can see we've tidied up a bit, re-homed a few things and packaged up important items so you can find what you need, faster.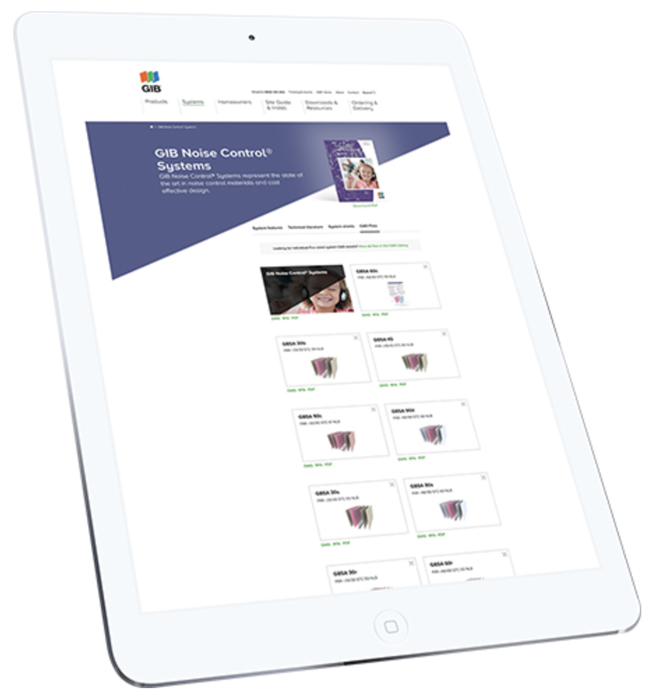 Now you'll find what you're looking for!
Whether you're looking for the right GIB® system, previewing a CAD file or ordering GIB® literature, you'll find it faster. Now you can download documents or get literature shipped to your address without delay.
CAD Library and GIB® Systems Selector
Switch your search between CAD files and Systems Selector simply in one move.
Refine your search by selecting from application, framing type, noise control rating, fire resistance rating and more.
Preview CAD files easily and see the finer details.
Choose your document type to download as DWG, RVT or PDF.
Literature Library
Choose your document types.
Switch your search from current literature to archived literature.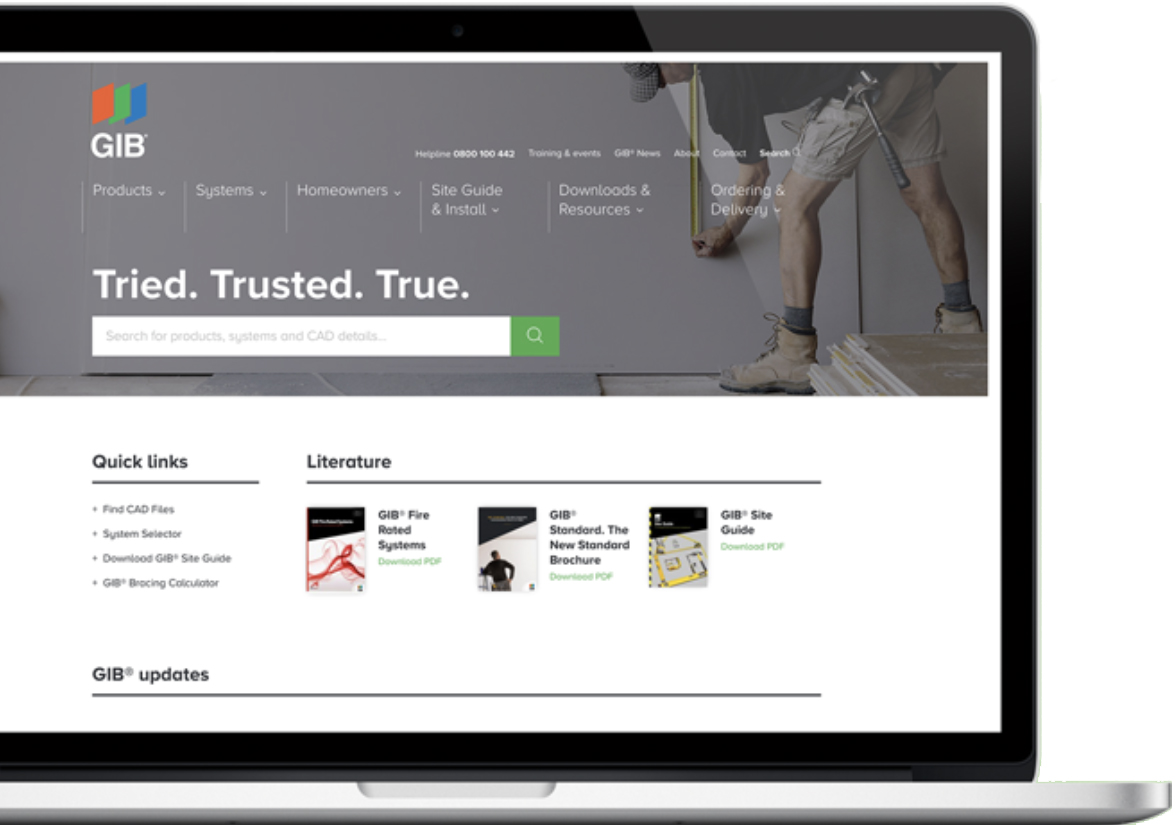 The menu and search
The new menu is one of the first things you'll notice on the new GIB® website. Here are a few of the big changes:
Our new search function is bigger, better and faster.
Quick Links on the homepage allow you to get to the main online tools and literature in one click.
Homeowners now houses all the helpful information from GIB® Living.
Site Guide & Install is where you'll find everything you need to install, remove and repair GIB® products, including best practice guides and contact details for our helpline.
Ordering & Delivery has all the information on how to order GIB® products, where to buy, stockists, health and safety, and delivery and support.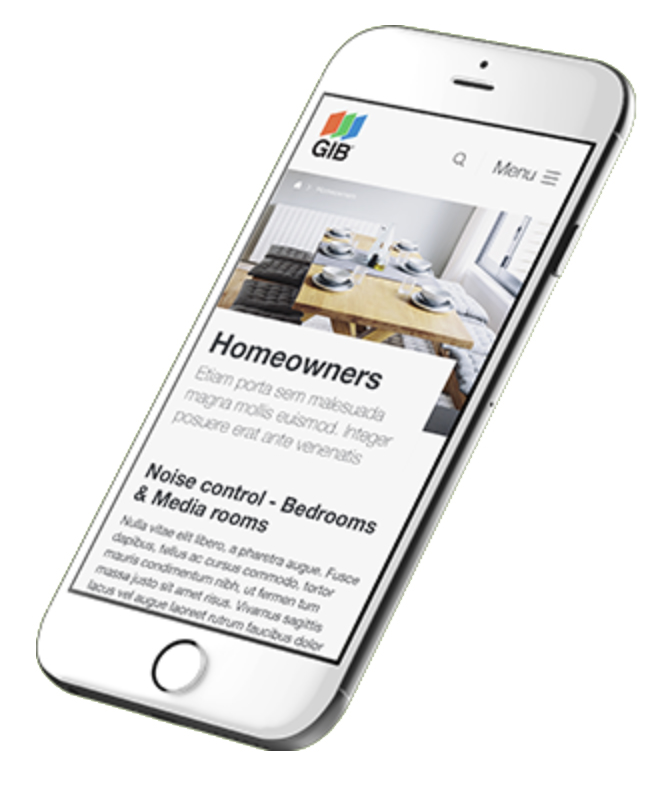 GIB Living® has moved in with us
If you're looking for GIB Living® - they've moved in with us. Now you'll find everything from sound proofing DIY and repairs under the new Homeowners menu.