Homestar rating tool and GIB® Plasterboard
Homestar rating tool explained
The Homestar rating tool run by the New Zealand Green Building Council (NZGBC) is an independent rating tool that certifies the health, efficiency and sustainability of New Zealand homes.
Homes are rated on a scale of 6 to 10 stars, with stars corresponding to the total number of points achieved against the Homestar credit criteria. A total of 120 points are available as well as a further 10 innovation points (allocated at NZGBC's discretion).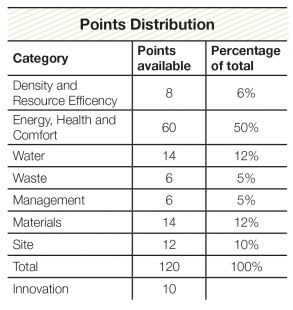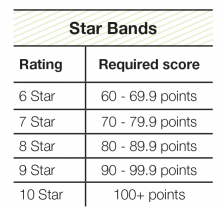 Homestar points available with GIB® Plasterboard
GIB® products may contribute towards Homestar points in a variety of categories, however the main applicable categories are Materials and Waste.
Materials Category
Homestar rewards the use of responsibly-sourced products and materials that have lower environmental impacts over their lifetime. GIB® plasterboards hold an Environmental Product Declaration (EPD) as well as Declare and GreenTag environmental certifications.
GIB® plasterboard (excluding GIB Aqualine®) carries Global GreenTag Level A compliance which allows 2 Homestar points to be claimed provided 50% or more of the interior linings used are Level A compliant.
Waste Category
Homestar rewards dwellings which provide the ability to readily recycle waste away from the landfill. To claim Homestar points 70% or more of the total waste generated is reused and/or recycled and/or recovered for the whole construction/refurbishment project.
Green Gorilla operating throughout the wider Auckland region currently operates full plasterboard recycling services where offcuts are collected and recycled into a variety of agricultural products. check with your local waste management provider on construction waste recycling services available in your region.
More information