Decorative Features & Details
Decorative elements
Define your own style with GIB® features and details
Make your home your own by choosing from a range of detailing options. GIB® decorative features and details include cove, rounded edges, skirtings and architraves for use at ceiling-to-wall junctions or around windows, doors and floors. Take your pick and create your individual interior style.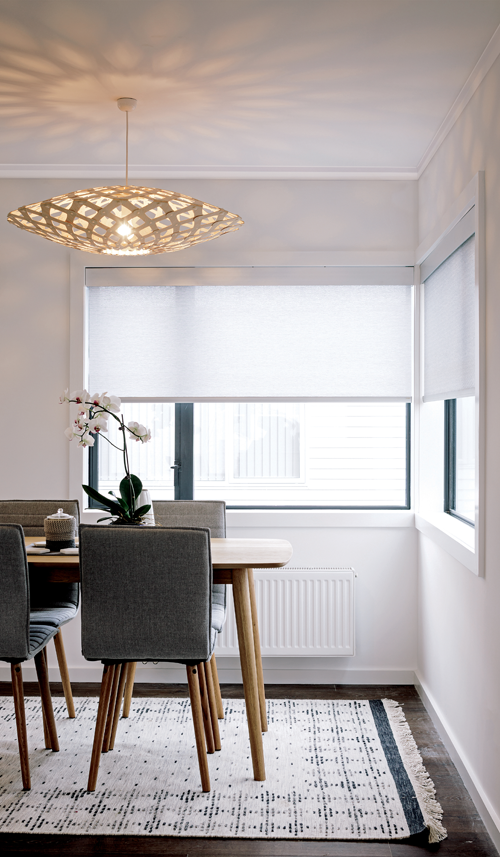 GIB-Cove®
Use GIB-Cove® at the wall-to-ceiling junctions for an attractive curved or stepped look, while eliminating the likelihood of cracks appearing. There are 5 options to choose from.
Download the GIB-Cove® brochure.
Square stopping
The wall-to-ceiling junction is stopped in the same manner as an internal wall corner junction.
For a sharp straight corner finish when square stopping, GIB® Goldline™ internal corner trims are recommended.
Negative details
Create clean, sharp lines or subtly frame walls with recessed channels surrounding windows, doors and at wall-to-floor and ceiling junctions. Create clean crisp line patterns in your walls and ceilings. Use GIB® Goldline™ Reveal and L-Trims.
Features and Details Tips
If you are renovating, first remove the old linings. It as a great opportunity to install extra insulation and add or relocate power points, lightswitch's etc.

Avoid harsh lighting conditions and choose lighter colours to minimise the effect of critical light.

Vary ceiling heights to define boundaries.

Discuss the aesthetic options with your architect, designer or builder.
Higher Ceilings
Increasing the ceiling height of a room can completely change the nature of it, giving it a greater sense of space, proportion and grandeur. View the video below to find out more.

Building for light and space